Urology is the branch of medicine that deals with the diagnosis and treatment of conditions of the urinary tract or reproductive system.
Since what affects the urinary tract often affects the reproductive system, a urologist is often a specialist at dealing with disorders of internal organs such as kidneys, ureters, adrenal glands, urethra, testes, prostate, bladder, and surgical or non-surgical management of related disorders.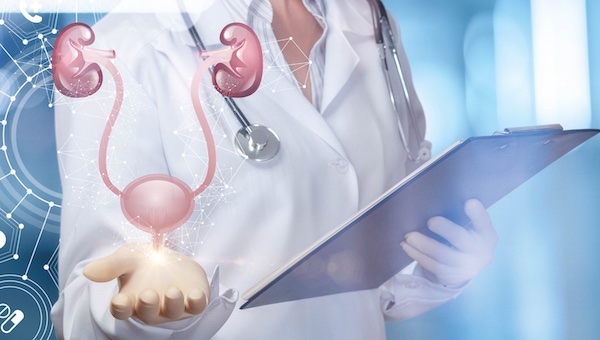 According to the American Urological Association (AUA), seven subspecialties exist under the study of urology and these are pediatric urology, urologic oncology, renal transplant, male infertility, female urology, neurourology, and calculi (urinary tract stones).
Best Urology Textbooks: Our Top Picks
To qualify as a urologist in the United States, you must have completed your general degree in medicine, complete a residency program, undergo further training through a fellowship in one of the subspecialties for 1-3 years, and maybe another master's degree of 2-3 years or Ph.D. of 4-6 years through fellowship to qualify for academic and clinical employment. To help in this regard, here are the 6 best urology textbooks you would find invaluable to your study or career:
1. Smith and Tanagho's General Urology, 19th Edition
This urology textbook covers the "etiology, pathogenesis, clinical findings, differential diagnosis, and medical and surgical treatment of all major urologic conditions." Now in its 19th edition, this comprehensive and well-structured textbook covers all disorders and diseases of the urinary tract and reproductive system with clinical details.
This current edition features more than 1,000 full-color clinical images and illustrations, latest diagnostic modalities and management protocols, and new sections covering pediatric and female urology. This book is highly recommended for students sitting for medical or specialty examinations and experts aiming for board certifications. 
Author(s):

Jack McAninch and Tom Lue  

Publisher:

McGraw Hill  

Current Edition:

Paperback, 19th Edition (April, 2020) 

Pages:

834
2. Oxford Handbook of Urology (Oxford Medical Handbooks)
Now in its 4th edition, the Oxford Handbook of Urology is designed as an invaluable resource for junior urology doctors, A&E and general surgery doctors, urology ward and theatre nurses, as well as medical students aiming for skilled proficiency in the field of urology. It covers updated evidence-based clinical guidance from the European Association of Urology, the American Association of Urology, and the British Association of Urology, as well as NICE.
This edition covers robotic surgery and pelvic laparoscopy, new drugs for urinary incontinence and male sexual health, newest laser devices for prostate surgery, as well as addressing urological controversies among medical researchers and practitioners. Written in an easily digestible form with numerous full-color images and illustrations, this book features quick reference guide and review evaluations for success in the field of urology. 
Author(s):

John Reynard; Simon Brewster; Suzanne Biers; and Naomi Laura Neal  

Publisher:

Oxford University Press  

Current Edition:

Flexibound, 4th Edition (June, 2019) 

Pages:

896
3. Campbell Walsh Wein Urology: 3-Volume Set
This title is in three volumes and is currently in its 12th edition. It is the most updated and expanded urology textbook you'll ever come across anywhere. The chapters are shorter and more practical and they adhere to AUA/EAU guidelines for best urology practices. The book features more than 175 video clips at its online resource and it is written for medical students, hospital residents, clinicians, and scholars among others.
Several chapters and sections focus on hot topics such as latest advances in treating stones, minimally invasive and robotic surgery, advancements in urologic oncology, new approaches to male fertility, urinary tract imaging, core techniques of nuclear medicine, incision and access, complications in urologic surgery, urology issues during pregnancy, and urology issues for transgender persons among others. This textbook is a must-have resource for all medical personnel.
Author(s):

Alan Partin; Roger Dmochowski; Louis Kavoussi; Craig Peters; and Alan Wein  

Publisher:

Elsevier  

Current Edition:

Hardcover, 12th Edition (March, 2020) 

Pages:

4,096
4. Urology for Medical Students and Junior Doctors
This urology textbook covers the entire university curriculum set by the British Association of Urological Surgeons (BAUS) in the relation to the diagnosis, investigation, and management of most disorders and diseases in urology. This textbook is recommended for students and junior doctors aiming to sit for medical and certification examinations. The book features colorful images, illustrative charts, tables and revision evaluations to aid comprehension.
This urology textbook covers renal pathology, bladder pathology, scrotal pathology, prostate patholody, urological emergencies, urinary incontinence, and urinary tract infections, as well as references and practical tips for enhanced study. 
Author(s):

Ricky Ellis; Giacomo Caddeo; Sharon Scriven; and Dhaval Bodiwala  

Publisher:

Independently Published  

Current Edition:

Paperback (May, 2020) 

Pages:

108
5. Hinman's Atlas of Urologic Surgery Revised Reprint
If your aim as a medical student or practicing physician is to attain proficient skills in botox injection for urologic conditions, radical cystectomy in males, laparoscopic and robotic prostatectomy, transrectal ultrasound-directed prostate biopsy, transperineal prostate biopsy, prostate biopsy with MRI fusion, brachytherapy, and male urethral sling among other things, then Hinman's Atlas of Urologic Surgery is the textbook to acquire.
In its 4th edition, this urology textbook a "highly-illustrated, step-by-step guidance on minimally invasive and open surgical procedures" that all medical professionals should be adept at. With updated and revised chapters, topical videos, and inputs from celebrated surgeons, this book would be invaluable in making you the best urologist ever at the academic and clinical levels.
Author(s):

Joseph Smith; Stuart Howards; Glenn Preminger; and Roger Dmochowski  

Publisher:

Elsevier  

Current Edition:

Hardcover, 4th Edition (May, 2020) 

Pages:

1,008
6. Urology (House Officer Series)
Divided into two sections of Chief Presentations and Selected Topics, the 5th edition of this urology textbook is written for medical students, residents, and practitioners who aim to specialize in urology or aiming to sit for certification examinations. Written as a pocket guide for quick reference, this book is concise and direct in covering almost all urological issues and conditions. 
This edition covers the commonest complaints you'll come across in a general urologic clinic, the latest AUA guidelines for prostate cancer, BPH, renal tumors, and bladder cancer among others. This book also addresses diagnostic testing like imaging and lab research among other important clinical considerations. This urology textbook is highly recommended for all medical and specialist practitioners. 
Author(s):

Michael Macfarlane  

Publisher:

LWW  

Current Edition:

Paperback, 5th Edition (July, 2013) 

Pages:

352