People who have never done plastic surgery before might be tempted to dwell on the relevance of the word "plastic" within the medical term. The word plastic comes from the Greek word plastike which stands for modeling parts of the body; to this extent, plastic surgery stands for a type of surgery in which a person reshapes or alters a part of their body for improved functions or for enhanced beauty.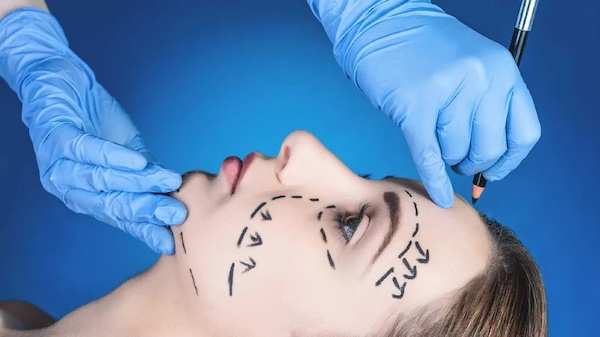 While all forms of plastic surgery involve the restoration, reconstruction, or alteration of parts of the body, the procedure largely falls into two categories: reconstructive surgery and cosmetic/aesthetic surgery. Surgery to correct birth defects such as cleft lips or burns is reconstructive surgery, and surgery to make the breasts firmer and bigger is cosmetic surgery. Plastic surgery is carried out by plastic surgeons.
Best Plastic Surgery Textbooks: Our Top Recommendations
If you are a medical student or medical practitioner who wants to study plastic surgery, here are the 6 best plastic surgery textbooks for your consideration.
These books were handpicked to meet your academic needs as medical students who might be potentially involved with plastic surgery. They are updated and revised with the latest protocols for surgical procedures, and they are all cheap and affordable.
1. Grabb and Smith's Plastic Surgery
Selected for Doody's Core Title in 2022, this plastic surgery textbook is written for medical residents who desire to sit for the In-Training Examination (ITE) and other board certification examinations. It is also designed for practicing plastic surgeons that must refresh their memories and sharpen their skills with the latest breakthrough in surgical procedures. 
This textbook contains major key points that students must know before their ITE and certification examinations, as well as review questions and a reference list of the most important topics. Written in simple and concise language, this book features color images, bulleted lists, tables, and diagrams, as well as notable illustrations to aid easy comprehension.
Available in print and digital formats, this textbook is highly recommended for all medical students, practicing surgeons, and other healthcare professionals.  
Author(s):

Kevin C. Chung  

Publisher:

LWW  

Current Edition:

Hardcover, 8th Edition (July, 2019) 

Pages:

1,108
2. Essentials of Plastic Surgery
This plastic surgery textbook contains the fundamentals of reconstructive and cosmetic surgeries. In its 2nd edition, it is completely updated and revised to include the latest advances in medical practice and surgery protocols. Written in simple and concise language, it features bullet lists, reference points, graphic images, illustrations and diagrams, tables and charts among other helpful content. 
Some of the helpful topics covered in this book include perforator flaps, vascularized composite allografts and transplant immunology, negative pressure wound therapy, surgical treatment for migraine, face transplantation, augmentation-mastopexy, nipple-areolar reconstruction, foot ulcers, lymphedema, distal radius fractures, hand transplant, facial analysis, and fat grafting among others. 
This textbook is recommended for everyone who wants mastery at plastic surgery.
Author(s):

Jeffrey Janis  

Publisher:

Thieme  

Current Edition:

Paperback, 2nd Edition (March, 2014) 

Pages:

1,367
3. Michigan Manual of Plastic Surgery (Lippincott Manual Series)
This pocket-sized manual on plastic surgery was written by residents of the plastic surgery training program of the University of Michigan. The book also contains major contributions from experts in related fields such as urology, otolaryngology, orthopaedics, maxillofacial and oral surgery, neurosurgery and general surgery. 
The focal coverage of the book addresses facial reconstruction, burns, skin and soft tissue lesions, breast reconstruction, and other types of surgeries as well as the principles and techniques for executing them. This book is suitable for those sitting for academic and board examinations as well as people whose jobs interface with plastic surgeons.
Author(s):

David Brown; Gregory Borschel; and Benjamin Levi  

Publisher:

LWW  

Current Edition:

Paperback, 2nd Edition (March, 2014) 

Pages:

624
4. Plastic Surgery: 6-Volume Set
This plastic surgery textbook comes in six volumes, so you can graduate from one book to another for advanced knowledge. It is written for medical residents and expert surgeons who need to refresh their knowledge with the latest breakthrough in surgical fields. The entire six volumes contain video lectures, procedural videos, colorful clinical photos, as well as bonus materials that include texts, images, and other stuff.
While each book in the six volumes is standalone, it is helpful to master the contents of the entire volumes to attain deeper academic and professional proficiency. Some of the topics covered in the books include breast augmentation, craniofacial, head and neck surgery, pediatric surgery, buttock shaping, fat grafting and liposuction, lymphedema, and bariatric surgery, as well as the use of digital technology to operate these types. 
Author(s):

Peter Neligan  

Publisher:

Elsevier  

Current Edition:

Hardcover, 4th Edition (September, 2017) 

Pages:

4,680
5. Textbook of Plastic and Reconstructive Surgery
This body of work reflects the expertise of notable plastic surgeons from the Royal Free Hospital in London. It covers five major areas of specialty that include "fundamental principles of plastic surgery, cancer, burns and trauma, pediatric, and aesthetic surgery" as well as the skills that residents require to excel at their chosen specialty. 
The book also features special sections on blepharoplasty, body contouring, hair transplantation, ear reconstruction, genital reconstruction, and abdominal wall reconstruction among others. Written for a general audience and filled with color photos and topical illustrations, this book is recommended for all classes of medical trainees and specialists. 
Author(s):

Deepak Kalaskar; Peter Butler; and Shadi Ghali  

Publisher:

UCL Press  

Current Edition:

Kindle, 1st Edition (August, 2016) 

Pages:

N/A
6. Plastic Surgery Case Review: Oral Board Study Guide
Planned out in 10 chapters, this plastic surgery textbook is suitable for medical students sitting for surgery examinations and board certifications. "Written in a mock-oral format to encourage critical thinking and analysis of case management from initial workup to preventing key errors in judgment," this book remains the best for anyone with an eye to becoming a professional plastic surgeon. 
The book features a comprehensive review of surgery scenarios and high-resolution color photos and illustrations to aid easy understanding. Topical sections address workup, initial assessment, history, physical examination, diagnostic imaging, patient counseling, effective treatment, ethical considerations, potential complications, and critical errors among others. 
To become the celebrated plastic surgeon you aim to be, acquire this textbook and be on your way to the top.
Author(s):

Albert Woo and Reena Bhatt  

Publisher:

Thieme  

Current Edition:

Paperback, 2nd Edition (December, 2020) 

Pages:

274