Neuropsychology derives from psychology – it is a branch of psychology that determines how illnesses or injuries to the brain affect people's behavior and mental understanding. Although neuropsychology is both experimental and clinical, the field focuses on how psychological processes are influenced or determined by physiological events.
To this extent, it is proven that anything that affects the brain, spine, and the nervous system would affect how people behave, function, and interpret things.
A clinical neuropsychologist is therefore a medical professional that uses various assessment techniques to ascertain bodily functions and dysfunctions – and then uses the basis of that knowledge to evaluate, treat, or rehabilitate persons with suspected or demonstrated neurological or psychological problems.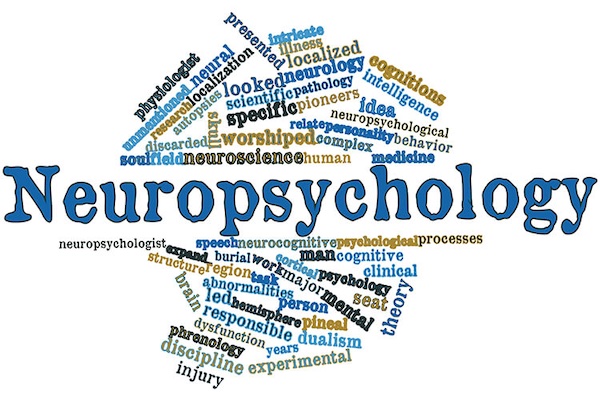 If you are training to be a neuropsychologist, you would require the best academic books on the field. The best neuropsychology textbooks are reviewed in this guide to help you pass academic and certification examinations and to also enable you access instance references for clinical practice.
As a neuropsychologist, you will attend to patients with conditions such as Alzheimer's disease, ADHD, brain tumors, cancers, epilepsy, learning disorders, autism, motor neuron diseases, traumatic brain injury and sports concussion among others.
Best Neuropsychology Textbooks: Our Top 7 Picks
The best neuropsychology textbooks reviewed in this guide have been carefully handpicked by our team of expert book reviewers, and they would prove highly helpful for your academic and professional needs.
1. Clinical Neuropsychology Study Guide and Board Review
Just as the title suggests, this neuropsychology textbook is essentially a study guide for ABCN examinations and other board certifications.
Although it can be used as a teaching resource for medical trainees and post-graduate students or researchers, it is actually recommended for those working to pass required board examinations to become a certified neuropsychologist.
The book is divided into three major parts – Foundations of Clinical Neuropsychology; Fundamentals of Assessement; and Disorders and Conditions. It features many color images and illustrations that teach the essentials and advanced skills of neuropsychology.
There are up to 500 mock examination questions that students can attempt for their written examinations, and there are proven answers and references for each question.
Author(s): Kirk Stucky; Michael Kirkwood; Jacobus Donders; and Christine Liff
Publisher: Oxford University Press
Current Edition: Paperback, 2nd Edition (September, 2020)
Pages: 948
2. The Neuropsychology Fact-Finding Casebook: A Training Resource
This texbook is designed for board certification candidates as well as supervisors and trainees in clinical neuropsychology.
In its first edition, this training resource is more a fact-finding casebook that potential clinicians can use to "competently apply a structured, fact-finding approach to case conceptualization, differential diagnosis, and treatment" plan for various patients suffering from neuropsychological conditions.
The book contains 24 fact-finding cases – one for the 24 months that could be used for medical residency. With each case, there is a referral question, patient report, behavioral observations, and test findings so that users can obtain diagnostic impressions and recommendations that assess, reinforce, and teach core competencies in neuropsychology.
This book is a must-have if you want to obtain practical understanding of diagnosing and treating neuropsychology patients with ease and effectively.
Author(s): Kirk J. Stucky; and Shane S. Bush
Publisher: Oxford University Press
Current Edition: Paperback, 1st Edition (February, 2017)
Pages: 328
3. Clinical Neuropsychology: A Pocket Handbook for Assessment
In its third edition, Clinical Neuropsychology: A Pocket Handbook for Assessment is written to enable users to comprehend the "complicated process of assessing, diagnosing, and treating an enormous range of neurologic, neuropsychological, psychiatric, and behavioral disorders and syndromes" in a wide population of patients.
Students, post-graduate researchers, and clinicians will enjoy using this neuropsychology textbook because it was fully updated to refect the newest DSM-5 criteria; and has new sections that cover the links between drug abuse and impulse control disorders as well as somatic disorders among others.
This book is recommended for everyone who wants to understand cultural neuropsychology and everything in the field.
Author(s): Michael W. Parsons; and Thomas E. Hammeke
Publisher: American Psychological Association
Current Edition: Paperback, 3rd Edition (April, 2014)
Pages: 743
4. The Neuropsychologist's Roadmap: A Training and Career Guide
In this first edition of this training and career guide for a neuropsychologist, more than 40 clinical experts make contributions that help a user navigate the academic and professional field of neuropsychology.
Written for potential trainees and expert clinicians, users of this book will gain deep insights into getting admission into graduate school, managing the application process, accessing internships and fellowships, getting licensed and certified, and acquiring rewarding jobs in the sector.
Candidates wishing to work in the academic, research, and healthcare sectors of neuropsychology will also find this textbook helpful because there are ample sections that address teaching and supervision, research, grants, ethics, diversity, work-life integration, and mentorship among others.
Author(s): Cady Block
Publisher: American Psychological Association
Current Edition: Paperback, 1st Edition (June, 2021)
Pages: 407
5. Neurosurgical Neuropsychology: The Practical Application of Neuropsychology in the Neurosurgical Practice
The authors and editors of The Practical Application of Neuropsychology in the Neurosurgical Practice revealed that "this book is ideal for neurosurgeons, neuropsychologists, neuro-oncologists, epileptologists, general neurologists, and others who want to know more about the use of neuropsychology as a tool in the presurgical and postoperative phases of neurosurgery."
Readers and other book users will be able to properly predict the outcomes of surgery, neurocognitive testing, and the Wada procedure when they implement the expositions in this textbook.
Author(s): Caleb Pearson; Eric Ecklund Johnson; and Shawn Gale
Publisher: Academy Press
Current Edition: Paperback, 1st Edition (December, 2018)
Pages: 348
6. Handbook of Medical Neuropsychology: Applications of Cognitive Neuroscience
The Handbook of Medical Neuropsychology covers the "theory, historical background, practical considerations, and controversial areas with evidence-based disease indicators, clinical expertise, and real-world insight; it seeks to critique diagnostic and assessment tools specific to disorders."
It covers all the aspects of dementia, seizures, brain injuries, cancers, learning disorders, and endocrine diseases among others. In its second edition, this textbook also addresses drug abuse problems, nutrition for mental health, hypothyroidism and Hashimoto's thyroiditis, brain injury in children, cognitive functions in asthma, and mindfulness in neurorehabilitation.
Author(s): Carol L. Armstrong and Lisa A. Morrow
Publisher: Springer
Current Edition: Paperback, 2nd Edition (September, 2020)
Pages: 846
7. The Little Black Book of Neuropsychology: A Syndrome-Based Approach
This neuropsychology textbook enables users to interpret patients' medical records, evaluate test results, provide clinical recommendations, and combine the fields of psychology, neurology, and neuropsychology to diagnose and treat applicable patients.
This academic resource covers the signs, symptoms, diagnosis, treatments, and evaluating clinical methodologies regarding all spectrums of neuropsychological disorders.
This material teaches trainees and practicing clinicians to comprehend neuropsychological referral, examination procedures, advances in psychometrics, and appendices for neuropsychological formulary.
There are also sections for experimental and clinical questions, answer guidelines, color images, illustrations, charts, and handy outlines that users can utilize to understand neuropsychology as they pertain to hospital patients.
This neuropsychology syndrome-based approach textbook is written for interns, residents, fellows of neurology and related fields who desire to master the fundamentals and complexities of the medical specialization. As a student or practitioner, you can avail yourself of the content of this book to advance your academic knowledge and professional skills. You can obtain the book and use it for yourself or gift it out to a friend in the same medical field like you.
Author(s): Mike R. Schoenberg and James G. Scott
Publisher: Springer
Current Edition: Hardcover, 2011th Edition (January, 2011)
Pages: 986