In simple terms, neurology is a branch of medicine that covers nervous system disorders. A medical professional who specializes in neurology is called a neurologist, and this certified expert diagnoses and treats medical conditions related to the human brain, spinal cord, and peripheral nerves. This means a neurologist can diagnose and treat stroke, epilepsy, multiple sclerosis, and Parkinson's disease.
If you are training to be a neurologist or currently practicing as one, you need the best neurology textbooks as reference materials. Revised and updated neurology textbooks with color images and illustrations as well as charts will go a long way to help you pass medical examinations, and board screenings, and stay up-to-date as a practicing professional.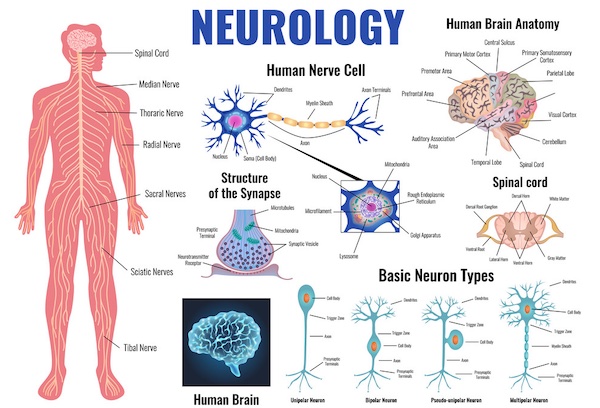 Best Neurology Textbooks: Our Top Recommendations
There are hundreds of neurology textbooks on the market, but here are most recommended for your academic and professional needs. They have been thoroughly handpicked by our team of expert book reviewers.
1. Merritt's Neurology
This neurology textbook was originally written by Dr. Houston Merritt of Columbia University in over 60 years ago, but this 14th edition was expanded by three notable neurology professors who also trained at Columbia University.
Merritt's Neurology textbook remains an invaluable resource for "clinical neurology, providing unparalleled guidance, clinical pathways, therapeutic recommendations, and imaging" for all users.
This current edition has more than 150 dedicated chapters that cover neurology signs and symptoms, diagnostic tests, and various neurologic disorders.
It also contains the effects of COVID-19 on neurologic health as well as sections on addition, sepsis-associated encephalopathy, inherited neuromuscular diseases, and the latest treatments for various nerve-related conditions. This is one neurology textbook that must either be on your table or shelf.
Author(s): Elan D. Louis; Stephan A. Mayer; James M. Noble
Publisher: LWW
Current Edition: Hardcover, 14th Edition (July, 2021)
Pages: 1,718
2. The Only Neurology Book You'll Ever Need
As the title suggests, this might be the only neurology textbook you'll ever need for academic proficiency and medical practice. The Only Neurology Book You'll Ever Need covers neurologic diagnosis, management, clinical anatomy, and physiology among others.
Written in an informal style, it comprehensively covers major subjects such as concussion, dementia, multiple sclerosis, stroke, meningitis, epilepsy, Alzheimer's disease, and Parkinson's disease among others.
Suitable for nursing and medical students as well as active practitioners, this concise and easy-to-comprehend neurology textbook features many color photos, explanatory illustrations, charts, and tables, as well as real-life clinical scenarios that users can relate to for guided recommendations.
This book is recommended for all medical students who want to broaden and deepen their knowledge in neurology, and for professionals who require up-to-date guidelines for active practice.
Author(s): Alison I. Thaler and Malcolm S. Thaler
Publisher: LWW
Current Edition: Paperback, First, North American Edition (September, 2022)
Pages: 429
3. Comprehensive Review in Clinical Neurology: A Multiple Choice Book for the Wards and Boards
This is a comprehensive clinical neurology textbook that is written for medical students, residents in neurology, post-graduate candidates sitting for neurology board examinations, and staff physicians reviewing MOC examinations.
"Retaining the popular format of the first edition, this updated guide features more than 1,000 comprehensive, multiple-choice questions covering every area of neurology you need to master," wrote the four-team authors.
Written in simple language to facilitate the understanding of complex concepts, this current edition features more than 100 updated clinical questions, color formats for visual stimulation and mental reference, detailed board examination topics, and helpful answers.
This textbook also contains new images, illustrative diagrams, pathology, and electrophysiologic research, and other major neurology references.
Author(s): Esteban Cheng-Ching; Eric P. Baron; Lama Chahine; and Alexander Rae-Grant
Publisher: LWW
Current Edition: Paperback, 2nd Edition (August, 2016)
Pages: 824
4. Adams and Victor's Principles of Neurology (11th Edition)
This neurology textbook is hailed as a "celebrated volume that guides clinicians to an in-depth understanding of the key aspects of neurologic disease, including both clinical and new scientific data." This 11th edition of Adams and Victor's Principle of Neurology remains invaluable to neurology students and current practitioners.
This material contains a detailed overview of all neurologic diseases, a clinical approach to managing and treating neurologic disorders, diagnosing signs and symptoms, drug therapies and rehabilitation options, the latest research in the field of neuroscience, as well as newer therapies for treating acute ischemic stroke, inflammatory/neoplastic conditions, and reactions to drug regimens.
Author(s): Allan Ropper; Martin Samuels; Joshua Klein; and Sashank Prasad
Publisher: McGraw Hill
Current Edition: Hardcover, 11th Edition (May, 2019)
Pages: 1,664
5. Lange Clinical Neurology and Neuroanatomy: A Localization-Based Approach
This neurology textbook covers the essentials of neuroanatomy and clinical neurology and beams a focal light on the links that exist between neurologic disorders and neuroanatomical structures.
With high-resolution MRI images and CT scans, this book features illustrations that drive home a deeper understanding of the clinical features, characteristics, differential diagnosis, and treatment of neurological disorders.
Written by an assistant professor of neurology at the Harvard Medical School, this localization-based approach to clinical neurology and neuroanatomy addresses most of the clinical scenarios that practitioners come across in the neurology wards and clinics.
It contains the latest findings in the field of neurology and features expanded diagnosis and treatment techniques approved by thousands of top-rated neurologists in the United States and beyond.
This material is recommended for neurology students, post-graduate fellows, and practitioners who want to keep their knowledge updated and relevant in real hospital facilities. This is one material that shouldn't necessarily be on bookshelves, but on the consulting table and on the next car seat.
Author(s): Aaron Berkowitz
Publisher: McGraw Hill
Current Edition: Paperback, 1st Edition (December, 2016)
Pages: 336
6. Bradley and Daroff's Neurology in Clinical Practice, 2-Volume Set (Bradley's Neurology in Clinical Practice)
Written in an easy-to-digest and clinically-relevant style, Bradley and Daroff's Neurology in Clinical Practice provides evidence-based and robust-interactive studies that all neurology students and professional neurologists require to succeed.
It covers all the latest research in the field and details comprehensive treatment procedures that practitioners can explore to cure various neurological disorders such as epilepsy, Parkinson's disease, Alzheimer's disease, stroke, multiple sclerosis, dementia, meningitis, and inherited neuromuscular diseases among others.
This textbook also covers tropical neurology, neuro-ophthalmology, neuro-otology, pediatric neurology, genetic and immunologic disorders, and modern palliative care.
It is recommended for medical students and professional neurologists who want to remain updated on EEG and seizures, deep brain stimulation for PD and tremor, sleep disorders, ocular oscillations, cranial neuropathies, and disruptions to lower and upper motor neurons among others.
Author(s): Joseph Jankovic; John C. Mazziotta; Scott L. Pomeroy; and Nancy J. Newman
Publisher: Elsevier
Current Edition: Hardcover, 8th Edition (April, 2021)
Pages: 2,400
7. The Hospital Neurology Book
The authors of this neurology textbook made it clear that this is a "practical, protocol-oriented guide to the practice of neurology in the hospital setting."
So this material is produced for specialists who care for patients with neurological disorders or diseases within a hospital facility. Medical experts in internal medicine can also find it invaluable for diagnosing and treating patients with neurological problems.
Featuring real-world clinical cases, full-color images, radiological illustrations, algorithms, and detailed references, this specialized textbook on neurology remains a practical and pedagogical material for medical specialists dealing with neurology patients.
Based on personal interests and abilities, users can study the book from any chapter and even take advantage of the high-yield key points for consolidating comprehensive learning.
Author(s): Arash Salardini and Jose Biller
Publisher: McGraw Hill
Current Edition: Paperback, 1st Edition (May, 2016)
Pages: 992