Mechanical engineers are technologists that create machinery, equipment, and their components to meet human needs. Mechanical engineering involves designing, developing, building, and testing machines that can be used by people to make life easier.
Mechanical engineers' final products are usually able to move, have force, and possess energy; and they are introduced into the market after they have been tested for safety, reliability, efficiency, and at a competitive cost.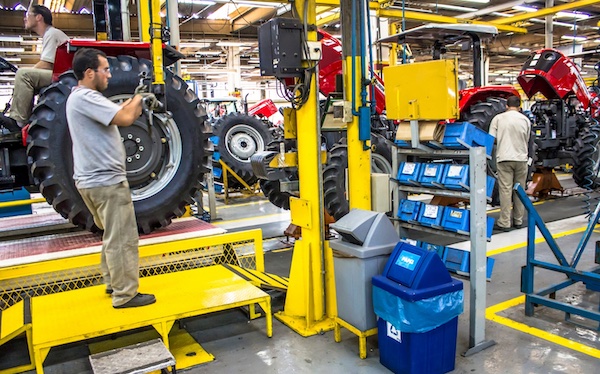 The products of mechanical engineering can be seen in healthcare, energy, transportation, space, and all sectors. Since engineers design components, systems, machines, and processes, anyone can become one after earning the necessary university degrees and acquiring approved certifications and necessary technical experiences.
Best Mechanical Engineering Textbooks: Our Top Recommendations
There are numerous textbooks that teach mechanical engineering, but those reviewed in this guide are the 6 best mechanical engineering textbooks recommended for you.
The 6 best mechanical engineering textbooks reviewed here have been chosen by our team of expert reviewers and editors to meet your academic and professional needs. The books are comprehensive, contemporary, futuristic, up-to-date and revised, filled with tons of relevant images, as well as cheap and affordable for undergraduates and working experts to acquire. 
1. An Introduction to Mechanical Engineering
An Introduction to Mechanical Engineering is an introductory textbook that is recommended for undergraduates in their first or second year of mechanical engineering programs. It is also recommended for students of other engineering disciplines who are interested in mechanical engineering. It covers the essentials of designing and building hardware components that go into machines. 
This textbook provides users with the problem-solving skills, design, engineering analysis, and performing skills needed to produce modern technology that people in the society would find helpful and indispensable. If you need to start out your mechanical engineering pursuits on a well-grounded foundation, then An Introduction to Mechanical Engineering is the textbook to help you.
Author(s):

Jonathan Wickert and Kemper Lewis  

Publisher:

Cengage Learning  

Current Edition:

Paperback, 4th Edition (January, 2016) 

Pages:

432
2. Mechanical Engineering Principles
This 4th edition of Mechanical Engineering Principles introduces users to the technological principles underlying machines and other mechanical equipment today. It is filled with the latest applications that users need to understand the component functions of machines and how they integrate into one another to work seamlessly. It also contains practical and theoretical concepts that users will find helpful and handy during their practical sessions. 
According to the authors, "these theoretical concepts are supported by 400 fully worked problems, 700 further problems with answers, and 300 multiple-choice questions, all of which add up to give the reader a firm grounding on each topic." If you aim to understand the basic principles of matric algebra and matrix displacement as well as the software needed to kickstart your mechanical engineering ideas, then this is the textbook to obtain fast. 
Author(s):

John Bird and Carl Ross  

Publisher:

Routledge  

Current Edition:

Paperback, 4th Edition (September, 2019) 

Pages:

378
3. PPI Mechanical Engineering Reference Manual
The author of this mechanical engineering textbook emphasized that "whether you're focusing on HVAC and refrigeration, machine design and materials, or thermal and fluid systems, the Mechanical Engineering Reference Manual is a time-tested resource to help you pass your examinations." Author Michael Lindeburg is very correct by this assertion given that this textbook was written to ensure the success of users in NCEES PE mechanical examination.
Some of the topics covered in this textbook include fluids, thermodynamics, power cycles, heat transfer, HVAC, statics, materials, machine design, dynamics and vibrations, control systems, plant engineering, economics, and law and ethics. It must be noted that this resource has relevant sections on crucial examination material, how to use and excel at NCEES handbook equations, as well as passing mechanical engineering examinations. 
Author(s):

Michael R. Lindeburg  

Publisher:

PPI, a Kaplan Company  

Current Edition:

Hardcover, 14th Edition (December, 2019) 

Pages:

1,444
4. Marks' Standard Handbook for Mechanical Engineers
While this mechanical engineering textbook covers all the major topics under the discipline, it also features new sections on applied mechanics, engineering ethics, digital control systems, sensor and actuators, vehicle electrification and hybridization, as well as non-destructive testing among others.
This textbook offers concise and direct-to-the-point answers to most mechanical engineering questions, and also helps users with data and necessary calculations for necessary aspects of codes, standards, and practices in engineering.
Written for all mechanical engineering students and technicians at all academic and professional levels, this 12th edition Marks' Standard Handbook for Mechanical Engineers covers important topics such as mechanics of solids and fluids, power generation, fuels and furnaces, machine elements, instruments and controls, applied mechanics, and engineering ethics among others.
Author(s):

Ali Sadegh and William Worek  

Publisher:

McGraw Hill  

Current Edition:

Hardcover, 12th Edition (November, 2017) 

Pages:

1,536
5. Shigley's Mechanical Engineering Design
The 11th edition of Shigley's Mechanical Engineering Design textbook is a culmination of the nearly 50 years of standardized machine design competencies for which this academic material is known. Written in plain and simple language, it introduces students to mechanical engineering design and prepares them for advanced concepts in machine design. It focuses on newer applications for mechanical designs and sets the pace for standardizing industrial components of modern equipment.
This mechanical engineering textbook comes highly recommended by top university faculty members as well as examiners who have analyzed it and found it invaluable for engineering students and field mechanics. 
Author(s):

Richard Budynas and Keith Nisbett  

Publisher:

McGraw Hill  

Current Edition:

Hardcover, 11th Edition (January, 2019) 

Pages:

1,120
6. Fundamentals of Electrical Engineering (The Oxford Series in Electrical and Computer Engineering)
The Fundamentals of Electrical Engineering in its second edition covers circuits, electronics, digital systems, and electromagnetics. The textbook centers on the basic principles upon which most electrical engineering services for power generation and transmission are built. This edition also fully examines the use of SPICE – a circuit software for mobile devices, and PSPICE – the PC version of the software for engineering activities.
This electrical engineering textbook contains more than 1,000 end-of-chapter problems to get users occupied and skilled. It also features tons of relevant images and diagrams to drive home the core essentials of each topic and underlying lessons. The textbook as a whole can be applied to various electrical engineering courses and also suitable for undergraduates who offer electrical engineering as a non-major course. 
Author(s):

Leonard S. Bobrow  

Publisher:

Oxford University Press  

Current Edition:

Hardcover, 2nd Edition (March, 1996) 

Pages:

1,163