Infectious disease is also known as communicable disease or transmissible disease. This is a disease that can be transmitted from one person to another, or from animals and birds to humans.
Communicable diseases are caused by organisms such as bacteria, fungi, viruses, and parasites that invade the human body. It is true that many organisms live on our bodies and in the insides of us – these organisms may be beneficial to our overall well-being; but under certain conditions, they may cause diseases.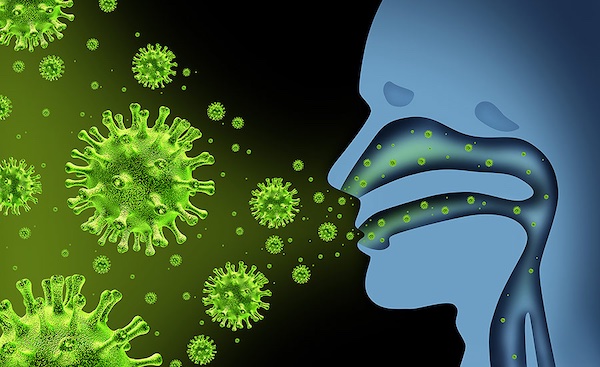 Examples of infectious diseases are measles, smallpox, COVID-19, and HIV/AIDS among others. When a bad organism invades our body to cause disease, our immune system responds by fighting off the disease.
But when the organism multiplies fast and overwhelms the body's defenses, inflammation occurs and the body adapts to the disease until the invasion is resolved. The commonest symptoms of disease include fever, fatigue, muscle aches, coughing, and diarrhea among others.
Best Infectious Disease Textbooks: Our Top Recommendations 
Whether you are a medical student, specialist doctor, or general member of the public, you can learn more about infectious diseases by studying these 5 best infectious disease textbooks we have reviewed. Our internal editors spent a massive amount of time scouring major libraries and online stores before coming up with these recommended books.
Having saved you unnecessary time that could have been spent reviewing good infectious disease textbooks, you will understand why we chose these when you go through this guide.
1. Mandell, Douglas, and Bennett's Principles and Practice of Infectious Diseases: 2-Volume Set
This two-volume book covers the diagnosis and treatment of infectious diseases such as Ebola, Zika, flu, hepatitis C, SARS, MERS, and COVID-19 among others. It focuses on the aspects of immunology, etiology, pathology, microbiology, epidemiology as well as the results of antibiotics on these diseases.
The textbook also covers bacterial pathogenesis, the use and toxicity of antibiotics, how the human microbiome responds to health and disease, probiotics, and alternative therapies for treating diseases.
Written by world-acclaimed medical specialists, this title in its 9th edition features more than 1,500 high-quality, full-color images, charts and tables, figures and references, review questions, and a glossary. This book is recommended to all medical students and practitioners in all parts of the world.
Author(s):

John Bennett; Raphael Dolin; and Martin Blaser  

Publisher:

Elsevier  

Current Edition:

Hardcover, 9th Edition (September, 2019) 

Pages:

4,176
2. Comprehensive Review of Infectious Diseases
Comprehensive Review of Infectious Diseases is written to aid medical students sitting for certification examinations and clinicians who require a quick reference to consult. It covers various communicable infections, ID pharmacology, immunodeficiences, infection mimics, infection control and prevention, and antiretroviral therapy among others. 
The book also centers on various transmissible disease concepts and conditions and how to manage them effectively. Containing more than 450 clinical case reviews, multiple-choice questions and answers, high quality color images, illustrative charts and tables, as well as bulleted lists, this textbook is highly recommended for people in the medical field everywhere.
Author(s):

Andrej Spec; Gerome Escota; Courtney Chrisler; and Bethany Davies  

Publisher:

Elsevier  

Current Edition:

Hardcover, 1st Edition (December, 2019) 

Pages:

776
3. Infectious Diseases: A Clinical Short Course
This infectious disease textbook is recommended for busy medical students, clinicians, nurses, and healthcare experts who interact with patients infected by communicable diseases. This academic resource focuses on the diagnosis and treatment of most infectious diseases in a manner that is effective and safe.
It is suitable for doctors doing ward rounds who require critical facts to tackle communicable diseases in an instant. The book contains tables of summary, methods of clinical assessment, anti-infective agent doses, and drug toxicities among others. It also contains color images, illustrative texts, tables and charts, as well as glossary for improved comprehension and retention.
Author(s):

Frederick Southwick  

Publisher:

McGraw Hill  

Current Edition:

Paperback, 4th Edition (May, 2020) 

Pages:

496
4. Washington Manual Infectious Disease Subspecialty Consult (Washington Manual Subspecialty Consult)
Written by fellows and faculty from the Infectious Diseases Division of Internal Medicine at the Washington University School of Medicine in St. Louis, this infectious disease textbook covers STIs, HIV and AIDS, insect-borne infections, opportunistic infections, and fever of unknown origins, as well as preventing these communicable diseases. It also focuses on the diagnosis, investigation, and treatment of various transmissible infections as well as their preventive and therapeutic techniques. 
Divided into Antimicrobial Stewardship and Arboviruses and Hemorrhagic Fevers, this textbook is intended for medical students, research scholars, academic professors, and general practitioners among others. It contains full-color images, illustrated charts, quick references, a glossary, revision exercises, and bulleted formats among other features. It is also written in a simple and straightforward narrative style that anyone can comprehend without really trying.
Author(s):

Nigar Kirmani; Michael Durkin; and Stephen Liang  

Publisher:

LWW  

Current Edition:

Paperback, 3rd Edition (June, 2019) 

Pages:

85
5. Managing Infectious Diseases in Child Care and Schools: A Quick Reference Guide
This book provides clear and authoritative guidance on curtailing the spread of diseases among children and in public schools. A quick reference guide designed for teachers and caregivers as well as daycare operators, this infectious disease textbook covers everything there is to know about communicable diseases in public spaces. If there is any infectious disease textbook anyone in the medical field needs, this book is it.
This current edition even contains a new section on "Infections Caused by Interactions of Human with Pets and Wild Animals." It also covers the spread of insect-borne diseases, infections spread by bats, and diseases of the immune system. The section on 55 quick reference fact sheets of infections and symptoms is also updated to contain new communicable illness such as croup.
This book is recommended for everyone interested in infectious diseases and whose professional activity it is to attend to patients suffering from transmissible illnesses. It is cheap and affordable and can serve as a companion for academic studies, and used for examination purposes. This is the book to remain on your reading desk and that could be gifted to friends who are in medical practice.
Author(s):

Susan Aronson and Timothy Shope  

Publisher:

American Academy of Pediatrics  

Current Edition:

Paperback, 5th Edition (October, 2019) 

Pages:

253