In layman's terms, immunology is the medical specialty or branch of medical science that deals with the immune system of individuals. If you are a university undergraduate or post-doctoral researcher interested in immunology, there are specialty textbooks you must have to succeed in your academic endeavors.
These textbooks will get you grounded in your chosen field of medical science and update your career knowledge to the latest research.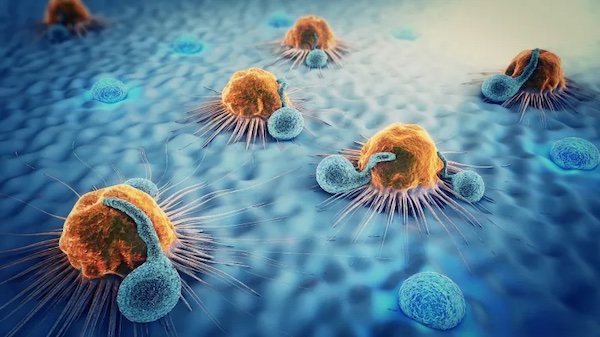 Best Immunology Textbooks: Our Top 7 Picks
To this end, we'd be reviewing the 7 best immunology textbooks for your consideration. These select textbooks cover the essentials of immunology and up to the most advanced research in the field. These books are written by professors of immunology and heads of departments who are not only academic instructors but practicing physicians in various teaching hospitals.
These 7 best immunology textbooks come in various formats – paperback, hardcover, and Kindle or digital formats for easy download – and what's more, they are cheap and affordable! All of them are newer editions that have been extensively revised and updated with the latest findings and graphic photos for easy comprehension. So let's dig in to review the amazing resources.
1. Kuby Immunology
Kuby Immunology textbook is written for undergraduates and medical practitioners who want to advance their knowledge in the field. It covers the latest research in immunology with recent findings in immune response in a manner that enables students to understand the complexity of the study in simple terms.
Written by medical specialists with more than 30 years of combined experience in immunology, disease pathogenesis, novel therapies, and clinical interventions, Kuby Immunology features hundreds of color images, illustrations, charts, graphs, and review exercises for deeper comprehension. This 8th edition expands upon the coverage of earlier publications to provide users with more detailed and expanded immunology studies, including case studies.
Author(s): Jenni Punt; Sharon Stranford; Patricia Jones; and Judy Owen
Publisher: W.H. Freeman
Current Edition: Paperback, 8th Edition (May, 2018)
Pages: 944
2. Basic Immunology: Functions and Disorders of the Immune System
If your objective as a student or teacher of medicine or related health courses is to understand immunology in the most efficient and effective manner, then the textbook Basic Immunology: Functions and Disorders of the Immune System is the resource for you. In its 6th edition, this textbook introduces users to the functions and disorders of the immune system as well as medical solutions to them. It gives readers a deeper understanding of the immune system and how it can be engineered to fight external invasions and help the body recover after illnesses.
The Basic Immunology: Functions and Disorders of the Immune System also expands on the key points of cellular and molecular immunology, disease pathogenesis, novel therapies, and immunologic concepts among others. Featuring hundreds of clinical color images, explainer tables, detailed illustrations, glossary terms, helpful animations, review questions, and focal concepts, this immunology textbook is recommended for students and professionals in the field of immunology.
Author(s): Abul Abbas; Andrew Lichtman; and Shiv Pillai
Publisher: Elsevier
Current Edition: Paperback, 6th Edition (April, 2019)
Pages: 336
3. Cellular and Molecular Immunology
This 10th edition of Cellular and Molecular Immunology is written by the team that wrote the preceeding book Basic Immunology: Functions and Disorders of the Immune System. The trio of Abul K. Abbas, Andrew H. Lichtman, and Shiv Pillai bring their combined professorial expertise and career experience to bear in authoring this immunology textbook.
This edition covers intracellular sensors of innate immunity, therapeutic use of monoclonal antibodies, migration events in T-cell and B-cell interactions, regulatory and transcriptional events in germinal center formation, as well as immunology of coronavirus, HIV, and other infectious human immunodeficiency diseases. It x-rays immunology at the molecular, cellular, and organism level for experimental observations and deductions.
Author(s): Abul Abbas; Andrew Lichtman; and Shiv Pillai
Publisher: Elsevier
Current Edition: Paperback, 10th Edition (May, 2021)
Pages: 600
4. Immunology Made Ridiculously Simple
This immunology textbook is the first edition in its series. Immunology Made Ridiculously Simple is written for students who want to comprehend the fundamentals of immunology from a clinical perspective. With a total of only 85 pages, this rudimentary book covers all the essentials of immunology and provides insights into more advanced aspects of the course.
Divided into two parts – basic science and clinical – the first part covers adaptive and innate immunity, immune cells, antibodies, antigens, and how all these combine with others to function within the immune system; the second part addresses autoimmunity, immunodeficiency, hypersensivity, vaccination, transplantation, tumor immunology, and various diagnostic tests among others.
Author(s): Massoud Mahmoudi
Publisher: MedMaster
Current Edition: Paperback, 1st Edition (May, 2016)
Pages: 85
5. Roitt's Essential Immunology (Essentials)
Roitt's Essential Immunology is in its 13th edition and designed for medical students as well as clinicians interested in autoimmunity and immunodeficiencies. This immunology textbook covers the fundamentals of immunology in the first section and applied immunology in the second section. The first part examines how cells and molecules work together to protect the body from invasion, and the second part covers how the body tries to recover from fatal diseases and cope with vaccinations.
This book expands on how the body deals with asthma, HIV/AIDs, and autoimmune or immunodeficiency conditions. It employs hundreds of color photos, recap boxes, highlighted summaries, suggested readings, glossary for complex immunology terms, and helpful illustrations to aid comprehension. Most of the content of the textbook can also be accessed online where animated videos and downloadable illustrations, as well as helpful extracts, are available for use.
Author(s): Seamus Martin; Dennis Burton; Ivan Roitt; and Peter Delves
Publisher: Wiley-Blackwell
Current Edition: Paperback, 13th Edition (January, 2017)
Pages: 576
6. Fundamental Immunology
First published 38 years ago, Fundamental Immunology is in its 7th edition and offers more research and updated materials for all potential readers. According to the author, this immunology textbook "is ideal for graduate students, post-doctoral fellows, basic and clinical immunologists, microbiologists and infectious disease physicians, and any physician treating diseases in which immunologic mechanisms play a role."
This current edition covers molecular biology and the underlying dynamics of immune diseases as well as how they can be treated. The textbook features color-rich images and illustrations as well as practical tables and graphs that aid instant comprehension. In case a reader is interested in checking out references in the book, they can visit the website for the textbook to access the entire content and analyze references linked to PubMed.
This book comes highly recommended given the academic and professional credentials of the author.
Author(s): William E. Paul
Publisher: LWW
Current Edition: Hardcover, 7th Edition (December, 2012)
Pages: 1,312
7. Immunology: A Short Course
Immunology: A Short Course in its current 8th edition covers everything there is to know about the immune system. It covers the dynamic functions of the immune system, their potential failure, and the entire spectrum of immune-causing disorders. Updated content covers the composition of the immune system and how cells and molecules express themselves to protect the body against invasions.
Relevant sections of the textbook also cover lymphocyte antigen receptor genes and their clinical expressions, B-cell and T-cell activation, latest research studies and therapeutic breakthroughs, as well as the pathophysiology of immunology. This latest edition features hundreds of color images, clinical illustrations, revised references and research findings, and a website version for digital access.
Author(s): Richard Coico
Publisher: Wiley-Blackwell
Current Edition: Paperback, 8th Edition (March, 2021)
Pages: 432