The market abounds with Epidemiology textbooks by several different authors and from various perspectives. However, when searching for the right textbook to study basic epidemiologic principles and practical applications in real-life cases, you will come to find that there are only a few out of the many that hit the nail on the head.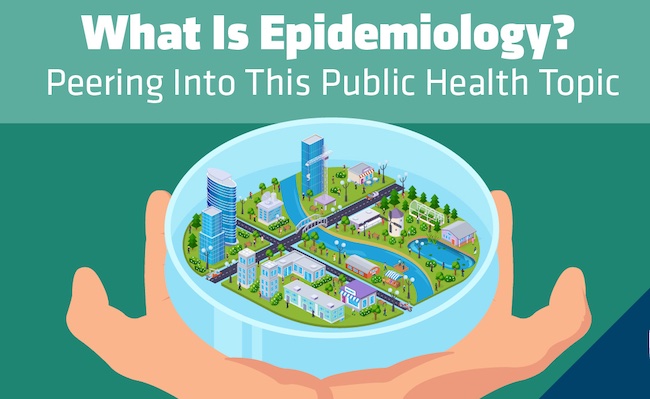 Best Epidemiology Textbooks: Top 8 Picks
Rather than putting yourself through the work of searching for the perfect epidemiology textbook, you can go through our recommendations. We have researched the market and reviewed the 8 Best Epidemiology Textbooks
1. Gordis Epidemiology
Gordis Epidemiology is packed with diagrams, cartoons, case studies, and in-depth analysis that paints a comprehensive picture of the field of Epidemiology in the modern world.
The first section of the book provides readers with an introduction to epidemiology. This covers about six chapters of the book giving you a clear understanding of the specialty as it relates to studying diseases and interventions.
The second section introduces you to a bevy of tools to conduct studies and locate the cause of a disease. Topics covered in this section including study design, risk, and analysis
The final section explains how to evaluate epidemiological studies and how to adapt your findings to social change.
At the end of each chapter are relevant questions to allow for quick-self assessment and ensure you're able to understand the information conveyed in the book. You will also find 200-additional multiple-choice epidemiology self-assessment questions online to further improve your understanding of the subject.
Considering the presentation and the format, the textbook will serve as a great guide in an academic setting. It will be of more use to readers in graduate school and professional specialists. However, undergraduates will find it too complex and advanced to understand.
Authors: David D Celentano ScD MHS, Moyses Szklo MD
Publisher: Elsevier
Current edition: 6th edition (December 2018)
Pages: 433 pages
2. Epidemiology 101 (Essential Public Health)
For undergraduates and other professionals looking for an easy-to-use guide to the concept of epidemiology, Epidemiology 101 (Essential Public Health) is the right book to go for. This best-selling text will introduce you to the basics of all branches of epidemiology including environmental epidemiology, molecular epidemiology, infectious disease epidemiology, and psychosocial/behavioral epidemiology.
The book makes use of a clear, cohesive writing style to allow for beginners to easily understand all there is to the specialty while following the basic Epidemiology 101 curriculum framework as outlined in the AAC&U and APTR Recommendations for Undergraduate Public Health Education.
The text is supported by tables and charts to enhance learning as well as references to current events in the field like disease outbreaks including Ebola and Zika.
Author: Robert H. Friis
Publisher: Jones & Bartlett Learning
Current edition: 2nd edition (March 2017)
Pages: 298 pages
3. Introduction to Epidemiology
Considered one of the best Public Health books of all time, Introduction to Epidemiology is written to help college students struggling with the terminologies and concepts of the field. The book is written is in a comprehensive, reader-friendly format that makes it quite easy for students with minimal training in biomedical sciences and statistics to follow and understanding.
With this book, you will learn how to identify and describe public health problems, formulate research hypotheses, select appropriate research study designs, manage and analyze epidemiologic data, and interpret and apply results in preventing and controlling disease and health-related events.
Within each chapter are real-world examples in the form of case studies and new files to promote better understanding, show real-world application, and help solidify concepts.
The new edition comes with built-in adaptive learning features that enable students to take self-assessments before or after reading a chapter to better help them map out their own customer study plan.
Author: Ray M. Merrill
Publisher: Jones & Bartlett Learning
Current edition: 8th edition (October 2019)
Pages: 348 pages
4. Essentials of Epidemiology in Public Health
Essentials of Epidemiology in Public Health covers all the branches of Epidemiology as well as new epidemiologic concepts that will be relevant in the field today. The book starts out explaining the basic epidemiologic branches covering all the major aspects you will need to know before moving into the more complex topics.
The book places a major emphasis on study design and dedicates several chapters to each of the three main analytic designs, experimental, cohort, and case-control studies.
Each chapter presents issues like bias, confounding, random error, and the role of statistics in epidemiology to ensure that students are well-equipped with the required information to interpret the results of epidemiologic studies.
Readers will find updated information on the latest public health statistics including coverage of the Ebola outbreak presented in an in-depth investigation of the events that led to the outbreak and how it was contained.
Authors: Ann Aschengrau, George R. Seage
Publisher: Jones & Bartlett Learning
Current edition: 4th edition (September 2018)
Pages: 528 pages
5. Epidemiology: An Introduction
Epidemiology: An Introduction serves as an excellent introduction to the principles and concepts of epidemiology. This text is above to achieve in just 200 pages what most bulky textbooks on the subject fail to do in more than triple the number of pages. It covers all the essential topics for an introductory undergraduate and graduate-level course in epidemiology providing an insightful overview of epidemiologic principles and concepts.
The format of the book provides a mix of text, graphics, tables, and sidebars to provide an exceptionally lucid overview of analytic epidemiology which proves very useful in understanding important concepts such as confounding, interaction, study design, and biases, which may be challenging to the undergraduate or graduate student in an introductory course.
This material is ideal for beginners in epidemiological statistics to learn the terminology and understand how and when to use statistical tools. Rather than mathematical problems, it focuses on the concepts and explains statistical techniques in the context of the real problems they can solve.
The latest edition comes with an enhanced eBook version that allows you to access all the text, figures, and references from the book on your device. This helps you to get relevant information very fast.
Author: Kenneth J. Rothman
Publisher: Oxford University Press
Current edition: 2nd edition (June 2012)
Pages: 280 pages
6. Epidemiology for Public Health Practice
Epidemiology for Public Health Practice has received some accolades as the best-selling text offering comprehensive coverage of all major aspects of epidemiology. The book is designed to appeal to students taking undergraduate and graduate courses. It provides a deep insight into many topics including study design, descriptive epidemiology, and quantitative measures.
The material also places focus on the real-world application of epidemiology and the development of skills that students can apply in the field as well as in subsequent course work.
Within the latest edition are new chapters on epidemiology and policies as well as increased emphasis on health disparities, genetic epidemiology, and current epidemics. The book also discusses modern techniques of data acquisition such as wearable technology for collecting health data.
Authors: Robert H. Friis, Thomas Sellers
Publisher: Jones & Bartlett Learning
Current edition: 6th edition (March 2020)
Pages: 750 pages
7. Epidemiology: Beyond the Basics
For students and professionals already familiar with the basic topics and strategies of analytic epidemiology and looking for a more comprehensive book that discusses and breaks down complex concepts,  Epidemiology: Beyond the Basics will take you in the right direction.
This material provides a more rigorous detailing of key epidemiologic concepts and methods such as measures of association, study design, research assessments, and more. The book also makes use of real-life examples while avoiding complex statistical formulations. This makes it a useful resource for intermediate students and practicing epidemiologists who aim to expand their knowledge in the field of epidemiology as well as learn more about its role in the medical and pubic sciences.
You will find updated examples and new exercises in every chapter to help improve understanding as well as a new discussion of topics such as mediation analysis, prevalence ratios vs. odds ratios, inverse probability weighting as a technique for correcting for selection bias, and more.
Authors: Moyses Szklo, F. Javier Nieto
Publisher: Jones & Bartlett Learning
Current edition: 4th edition (May 2018)
Pages: 578 pages
8. Jekel's Epidemiology, Biostatistics, Preventive Medicine, and Public Health
Jekel's Epidemiology, Biostatistics, Preventive Medicine, and Public Health compiles the knowledge of renowned epidemiologists and public health experts to provide useful information that will come in handy for students and health professionals. The text provides useful knowledge on epidemiology, biostatistics, preventive medicine, and public health. The book adopts the use of clear, easy-to-understand terms to pass on information on complex areas so that students can easily grasp all the information and recollect it in classrooms and in USMLE exams.
The book also features a clinical focus and real-life medical examples throughout. It also focuses on clinical problem-solving and decision-making using epidemiologic concepts and examples and contains quick-reference boxes for easy learning. You will also find illustrations and almost 300 multiple-choice chapter review questions and answers in print.
Authors: Joann G. Elmore MD MPH, Dorothea Wild MD MPH Dr. Med, Heidi D. Nelson MD MPH MACP, David L. Katz MD MPH
Publisher: Elsevier
Current edition: 5th edition (February 2020)
Pages: 464 pages