Clinical psychology is a branch of medical practice, and it involves providing mental and behavioral healthcare to people, and consultation with communities and agencies. Clinical psychologists engage in research, teaching, consultation, and program development through the application of mental assessment, clinical formulation, and psychotherapy.
Sometimes, clinical psychologists may work with psychiatrists as their jobs overlap. A psychiatrist is a medical doctor that prescribes psychotropic drugs and carries out ECT and TMS assessments, but a clinical psychologist treats mental disorders largely through psychotherapy.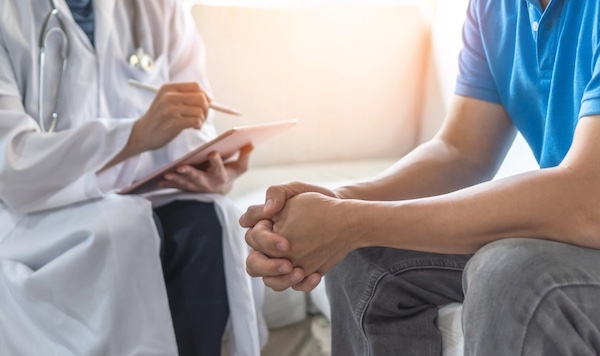 Best Clinical Psychology Textbooks: Our Top Picks
A potential or practicing practitioner must also be able to evaluate cognitive, behavioral, emotional, and interpersonal functioning; and work against the background of legal, ethical, and regulatory frameworks as they relate to the job. One of the best ways to master this is to read books on clinical psychology.
In this guide, we've put together the five best clinical psychology textbooks — as carefully handpicked by our team of expert book reviewers and researchers.
1. Introduction to Clinical Psychology
Introduction to Clinical Psychology serves as a bridge between science and practice. Authoritative and accessible to students and other general users, this title has been fully updated and revised with topical contributions from world-acclaimed clinical psychologists. This academic resource is perfectly suitable for students, scholars, professors, and anyone interested in mental health. 
This current edition contains illustrations on evidence-based practices, case studies on a fictitious family, examples of families facing mental health complications, sections for thinking scientifically, review materials that users can use to evaluate their comprehension, as well as color images that drive home the points. 
Author(s):

Douglas A. Bernstein  

Publisher:

Cambridge University Press  

Current Edition:

Paperback, 9th Edition (October, 2020) 

Pages:

698
2. Clinical Psychology: Science, Practice, and Diversity
All things being equal, one of the major attractions of this title is the original videos in which the award-winning author shares topical concepts as an experienced practicing clinician. While this particular feature is available in the SAGE online resource, this Kindle edition textbook addresses the latest discoveries, ethical issues, and topical diversities in clinical psychology.
In its 5th edition, Clinical Psychology: Science, Practice, and Diversity provides a cultural and inclusive outlook on the field. Written as a highly readable narrative, the robust scholarship of the author and his lively disposition can be seen throughout the book. This comprehensive resource is completely recommended to students and practitioners of clinical psychology everywhere. 
Author(s):

Andrew M. Pomerantz  

Publisher:

N/A  

Current Edition:

Kindle (September, 2022) 

Pages:

N/A
3. Clinical Psychology: A Very Short Introduction (Very Short Introductions)
This pocket-sized textbook on clinical psychology contains the facts, analysis, perspectives, and new ideas emerging in this field. The authors provide insights into the professional relationships that exist between clinical psychologists and their patients, as well as the challenges they face and the solution models they adopt to help clients. 
The authors also analyze the ethics of the profession and weigh in on whether clinical psychology should be merged with psychiatry. They discuss how this field has been used to affect social control, the science or otherwise of the profession, and the technologies that can be used in the profession. This textbook is recommended for students and practitioners of clinical psychology who want to help people in mental or social distress make meaning of their lives and mental health.
Author(s):

Susan Llewelyn and Katie Aafjes-van Doorn  

Publisher:

Oxford University Press  

Current Edition:

Paperback, 1st Edition (June, 2017) 

Pages:

144
4. Cultural Clinical Psychology and PTSD
Clinical psychologists, psychiatrists, medical students, and healthcare professionals dealing with mental health patients will find this textbook very helpful. It focuses on the diagnosis and treatment of post-traumatic stress (PSTD) and other related disorders as well as how culture impacts this field. 
The authors covered the extent to which culture impacts mental health and recovery, integrating culture and context into PSTD theory, and the cultural expressions of traumatic distress in different cultures. Written by prominent scholars in the field, this textbook covers the diagnosis, treatment, and prevention of PSTD in people in various cultural environments. This book is highly recommended to people whose job it is to respond to people with mental health issues.
Author(s):

Andreas Maercker; Eva Heim; and Laurence J. Kirmayer  

Publisher:

Hogrefe Publishing  

Current Edition:

Paperback, 1st Edition (October, 2018) 

Pages:

236
5. APA Dictionary of Clinical Psychology
The APA Dictionary of Clinical Psychology is written for students and experts who work in health or mental health clinics and serve in private or group practices. It is suitable for professionals working as consultants or practitioners in medicine, law, social work, and consumer relations among others. It includes all the basic features and expansions of the parent dictionary for better insights, comprehension, and applicability. 
In this edition, the authors provided 11,000 authoritative definitions; focal attention on the assessment, evaluation, diagnosis, prevention, and treatment of emotional and behavioral disorders; mental health terms related to the biological, cognitive, developmental, and social aspects of mental functioning; and significant features such as appendixes and a Quick Guide to Use as well as topical cross-references of major topics in the field. 
Author(s):

Gary R. VandenBos  

Publisher:

American Psychological Association (APA)  

Current Edition:

Hardcover, 1st Edition (August, 2012) 

Pages:

636
Final Thoughts
The 5 best clinical psychology textbooks reviewed in this guide are complete and sufficient in themselves. A few were written as introductions to more complex works or abridgment of sophisticated researchers, it stands to reason that these textbooks are invaluable resources to medical students, residents, faculty members, scholars, and clinical psychologists. It is equally recommended for all medical practitioners and people interested in helping persons undergoing PSTD, mental distress, behavioral inconsistencies, and cognitive challenges. 
These titles are cheap and affordable and available in paperback, hardcover, Kindle, and other digital formats. They will enable users to view clinical psychology as a field that helps people with distress and mental disorientations cope with triggers within their social, cultural, and economic circumstances. You are advised to obtain copies of these titles today if you must succeed in the medical field.