In the simplest terms, organometallic (in chemistry) is when a metal atom binds directly with an atom of carbon. Now, if you are a chemistry student or professor who is interested in understanding the structure of an organometallic complex, or you are keen on predicting the product of a known reactive condition based on certain criteria, then you should study all you can on organometallic chemistry.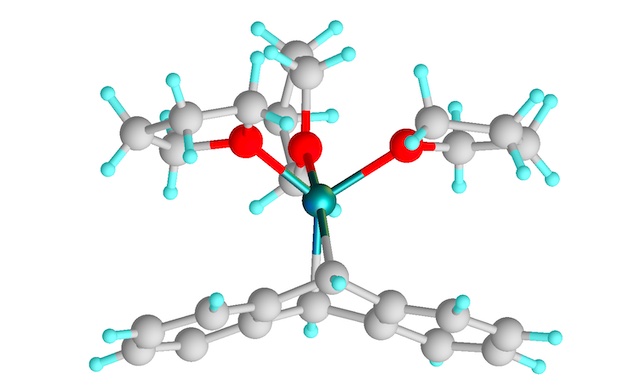 Furthermore, your natural or academic interest in organometallic chemistry should spike if you want to be able to easily draw reasonable mechanisms dependent on given evidence. With these, you would need simple but up-to-date books on the subject to help you along.
The organometallic chemistry books shortlisted in this guide were reviewed by our editors and are essential for formulating a chemical route to synthesizing a target organometallic compound, analyzing the reactions, and predicting the results in a chain of specialized experiments.
Best Books on Organometallic Chemistry: Our Top 5 Picks
Although the best books on organometallic chemistry shortlisted in this review will justify the reasons for studying the subject, a mastery of the subject confers a predictive power that opens the door to how science works in a more practical manner.
These books were authored by professors of decades-long repute and simplified with updated techniques into the general nature of scientific inquiries. So let's examine some of the books and evaluate the reasons for their inclusion in this guide.
1. Basic Organometallic Chemistry: Concepts, Syntheses and Applications
This book covers the essentials of organometallic chemistry with special focus on the concepts, synthesis, and applications of metal-carbon bonding processes. It was written to provide students and professors with a concise and extensive resource for transition metal organic chemistry among others. It is handy and straight to the point without undue usage of scientific terms to explain key concepts.
The lucid style of presentation coupled with the diagrams and reaction schemes underscore the fact that it was written for advanced students of organometallic chemistry. It adopts an introductory approach to the subject-matter and entices students into investigating to discover the riches of predictive metal-carbon reactions. The book is a source material that covers organometallic and main group chemistry in one fell swoop.
Author(s): Anil J. Elias  
Publisher: Universities Press  
Current Edition: Mass Market Paperback (January 1750)
Pages: N/A
2. Advances in Organometallic Chemistry
Available in Kindle and hardcover editions, this book is an easy-to-read instructional material on organometallic chemistry. It covers the latest developments in the field and it is updated with recent advances to make studying the subject a breeze. Some of the comprehensive topics covered in this academic resource include organometallic reactions, synthesis, mechanisms, and homogeneous catalysis among others.
Written by a professor of inorganic chemistry and member of the National Academy of Sciences of Spain, Advances in Organometallic Chemistry focuses on the rich specialization of the author in areas of synthetic protocols, mechanistic studies, carbon-hydrogen bond functionalization, and olefin modification among others. It was also reviewed by field authorities who rate the author high in organometallic chemistry.
Author(s): Pedro J. Perez   
Publisher: Academic Press   
Current Edition: First Edition (June 2021)
Pages: 306
3. The Organometallic Chemistry of the Transition Metals
If you are an advanced undergraduate or graduate student in inorganic chemistry, bioinorganic chemistry, organic chemistry, or organometallic chemistry, you will find The Organometallic Chemistry of the Transition Metals very invaluable to your future career as a professional or academic chemist. This book covers the essentials of organometallic chemistry, oxidation catalysis, CH functionalization, nanoparticles, and green chemistry among others.
Made more practice-oriented with structured problems and worked-out solutions at the end of each chapter, the book makes energy production, computational chemistry, and the biochemical aspects of organometallic chemistry easier and practicable. Several sections deal with spectroscopy, bond activation, and metathesis polymerization among others. This is one invaluable resource that all students and professsors of chemistry should have in stock.
Author(s): Robert H. Crabtree  
Publisher: Wiley   
Current Edition: 7th Edition (July 2019)
Pages: 464
4. Organometallic Chemistry
Written by an Emeritus Professor of Chemistry with special interest in organic and green chemistry, Organometallic Chemistry is one academic resource that every chemistry student should have handy. It was co-authored by another professor of chemistry whose area of specialization are photochemistry of transition metal complexes, inorganic chemistry, and organometallic synthesis.
This third edition of the book was written for undergraduate and graduate students of chemistry. The introductory sections cover the composition and bonding of organometallic compounds to get learners uptodate on the structure of the subject. The later parts of the book deal with metathesis, carbene complexes, catalysis, organometallic reaction mechanisms, and applications of organometallic chemistry to organic synthesis among others.
This is one organometallic chemistry book that comes highly recommended by industry experts.
Author(s): Gary O. Spessard and Gary L. Miessler   
Publisher: Oxford University Press  
Current Edition: Third Edition (June 2015)
Pages: 800
5. Organometallics 1: Complexes with Transition Metal-Carbon
This Oxford Chemistry Primers book is written to meet the needs of organometallic chemistry students at the undergraduate and graduate levels. It is also invaluable to lecturers who desire a practical and straightforward chemistry resource book that is concise and altogether comprehensive.
It can be used in the classroom and for private study, and it covers all the aspects of organometallic chemistry as it relates to the bonding of organometallic compounds, complexes of transition metals, synthetic and reactivity of compounds, and catalytic applications among others.
Given that this book is only 96 pages, it provides a quick overview to fundamentals of catalytic processes for chemistry students. It is full of practical illustrations that detail the synthetic methods of reactivity patterns after the bonding of compounds through metal carbonyls, metal alkyls, metal alkylidenes, and alkylidynes among other metal-carbon bonds. The book is straight to the point in terms of conciseness and coverage outlines. It is a must-have resource for all students and professors of organometallic chemistry.
Author(s): Manfred Bochmann  
Publisher: Oxford University Press  
Current Edition: First Edition (April 1994)
Pages: 96
Best Organometallic Chemistry Books: Why You Won't Go Wrong with Our Choices
These 5 best books on organometallic chemistry are recommended for purchase by students who already own some of them and by professors who find them invaluable to understanding the subject. Most of them come with illustrations and key schemes that simplify the hard aspects of organic and inorganic chemistry. They also make for an interesting read and would constitute a worthy addition to chemistry resource libraries.
Many of the books are cheap and affordable and should be included in one's library catalog. To underscore this point, A.M. Authors of Chemistry in Britain noted that "few contemporary books in introductory organometallic chemistry offer so much for such a trivial financial outlay…it is written in an exceptionally lucid style with excellent diagrams and reaction schemes, and should be especially attractive to undergraduate students at the very low price. I strongly recommend the book as a suitable first text for students in this area of chemistry."
These books are small investments that are very necessary in the pursuit of academic knowledge. They are a reservoir of organometallic chemistry knowledge that must be treasured and kept for generations to come. The 5 best books on organometallic chemistry are invaluable to making the grades as a student and for academic tutorship for professors.