Fashion started when man was created – when man clothed himself using plants, animal skins, and even bones for accessories. Today, fashion is more intentional – there is a purpose and intention behind all garments, and this intention informs the design and construction of the garments. But fashion also includes shoes, bags, hairstyles, and other accessories that go along with it.
Fashion history technically started with Charles Frederick Worth, who from 1826 to 1895 sewed his label to clothes he designed and tailored for clients, and also set up the first fashion house in Paris. From designing and sewing clothes exclusively for customers, fashion has evolved over the centuries to be mass-produced for people in society and even exported to other countries.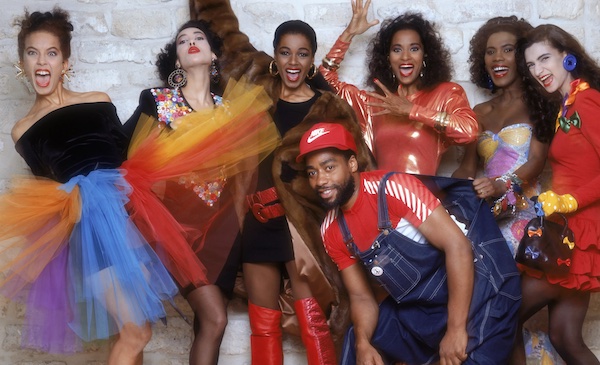 Best Books on Fashion History: Our Top Picks
If you are keenly interested in understanding the history of how people came to accept fashion design and clothes production as a career today, then you should read some of the best books on fashion history.
If you want to learn how fashion became a specialization and a job for many people, as well as how fashion gave rise to fashion shows and even became a computer technology business, then you must obtain these books on fashion history.
1. Fashion History from the 18th to the 20th Century
This fashion history book represents the works of the Kyoto Costume Institute at promoting historical clothing, shoes, and fashion accessories dating from the 18th century to the present. Established in 1978, the costume institute portrays the fact that fashion, or clothing to be specific, is projected through sociological, historical, religious, and artistic perspectives.
The Kyoto Costume Institute believes that fashion is a complex and intricate art form, and this is portrayed throughout this book. Featuring high-resolution photography of clothing worn on mannequins, this book reveals that fashion can be used to make a lasting statement around us. This book is recommended for anyone that seeks to understand the history of fashion for his business career and artistic expression.
Author(s):

Taschen  

Publisher:

Taschen  

Current Edition:

Hardcover (February, 2020) 

Pages:

632
2. Fashion, New Edition: The Definitive Visual Guide (Smithsonian)
If your desire is to understand the history and evolution of fashion design as well as the most influential art paintings from centuries ago, then this is the fashion history for you. Fashion: The Definitive Visual Guide showcases catalogs of historical fashion photos – from costumes to haute couture from across the centuries. 
This current edition has been fully revised and updated to account for the roles of social media at influencing fashion ideals today. Fashion students and fashionistas across the world would find this text a great work of fashion for their studies or social preoccupation. It contains an illustrated glossary of technical terms and a comprehensive index to help you locate whatever you are looking for – from Ancient Egypt to Marie Antionette, and Alexander McQueen to Chanel. 
Author(s):

DK and Smithsonian Institution  

Publisher:

DK  

Current Edition:

Hardcover, 2nd Edition (September, 2019) 

Pages:

480
3. The History of Modern Fashion: From 1850
The History of Modern Fashion: From 1850 covers the history of fashion from 1850 to 2010. The book reveals that fashion has evolved as a lively and dynamic manifestation of 21st-century culture, and examines the influences between style and change. It also covers the links between fashion and culture as well as how new materials and technology have influenced the adoption of styles globally.
Shortlisted for the Costume Society of America Millia Davenport Publication Award in 2016, this book applies a decade-by-decade method to dissecting the evolution of menswear, womenswear, and childrenswear and how these have changed over the decades. A true book on fashion history, this academic and literary resource is recommended to all fashion-minded persons who seek to pursue a career in the fashion business. 
Author(s):

Daniel James Cole and Nancy Deihl  

Publisher:

Laurence King Publishing  

Current Edition:

Hardcover, Illustration Edition (September, 2015) 

Pages:

480
4. Fashion History: A Global View (Dress, Body, Culture)
Students of fashion, anthropology, and cultural studies as well as scholars will find this fashion history book very useful. Invaluable for scholarship purposes, this book disclaims the error that fashion originated in 14th-century European courts, but is actually a global phenomenon that transcends culture and even civilization. 
The authors of this literary fashion masterpiece use the cross-cultural silk trades of Central Asia, the indigenous attires of the Americas and Hawaii, the cosmetics of the Chinese Tang Dynasty, and the local styles of sub-Saharan Africa as case studies for this book. It covers the links between fashion in geographical places and historical spaces.
Author(s):

Linda Welters; Abby Lillethun; and Joanne Eicher  

Publisher:

Bloomsbury Visual Arts  

Current Edition:

Paperback, Reprint Edition (December, 2018) 

Pages:

248
5. Dress Codes: How the Laws of Fashion Made History
If you desire to know how dress codes were applied to political control and social change in medieval societies to the present, you would acquire How the Laws of Fashion Made History immediately. Recommended for fashion-minded people who want to use fashion to portray personal ideals and societal statuses, this book is historical as much as it is contemporary. 
From wearing braided hair to wearing sagging pants in recent times, this book addresses the cultural dimensions of fashion at home settings and in the workplaces and how they are used to make cultural and political statements.
Author(s):

Richard Thompson Ford  

Publisher:

Simon & Schuster  

Current Edition:

Paperback (January, 2020) 

Pages:

464
6. Fashion Since 1900 (World of Art)
Containing more than 310 color images, this book covers significant "movements and innovations in style for both men and women, and explore trends through the work of the most original and influential designers." It focuses on how cultural shifts and major world events influence fashion tastes and style, and how socioeconomic and political movements have affected fashion trends from 1900 to the present.
This fashion history resource also features the works of new designers and how evolving technologies have impacted online shopping for fashion needs. This text remains recommended for fashion students and scholars as well as career fashion designers around the world. 
Author(s):

Amy de le Haye and Valerie Mendes  

Publisher:

Thames & Hudson  

Current Edition:

Paperback, 3rd Edition (October, 2021) 

Pages:

376