The word archaeology or archeology was derived from the Greek word arkhaios which means "ancient", but the word today means the "study of ancient history". To this extent, archaeology, therefore, is the study of prehistoric periods using the material culture – physical objects that people used in the past – recovered from sites to determine how the people that lived at those sites lived in the past.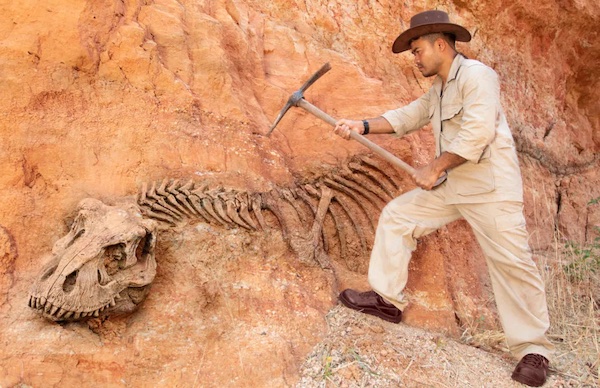 The use of the material remains such as pottery, decorations, paintings, skeletal remains, and objects – usually dug up from the ground – are used to reconstruct how the people of the past must have lived when writing was not yet invented.
Using the materials that are unearthed, archaeologists can learn how people lived, their cultures, the wars they fought, the foods they ate, and how they generalized and governed themselves long before writing was developed.
Best Archaeology Textbooks: Our Top Recommendations
If you want to learn more about archaeology today, there are hundreds of books to help. But we have extracted the 5 best archaeology textbooks that can be used for academic and professional purposes. These 5 best archaeology textbooks have been reviewed and recommended for students, archaeology professionals, and enthusiasts who are just in love with the discipline.
1. Archaeology Essentials: Theories, Methods, and Practice
When a professor emeritus of archaeology and a bestselling author on archaeology speak, everyone ought to listen up. And when they combine to publish a book on their core areas of strength, students ought to rush to get their copies. Archaelogy Essentials by Renfrew and Bahn are the best academic resources for students and archaeology enthusiasts. 
In its 4th edition, the archaeology textbook is suitable for students that desire greater academic engagement with one another. Including the Active Archaeology Notebook with tons of class activities as well as the InQuizitive for Archaeology adaptive learning tool, this textbook remains recommended for students year after year for its authoritative presentation of materials. 
Author(s):

Colin Renfrew and Paul Bahn  

Publisher:

Thames & Hudson  

Current Edition:

Paperback, 4th Edition (November, 2018) 

Pages:

352
2. Archaeology
This archaeology textbook was written by two top archaeologists with a combined experience of more than 75 years leading excavations around the world. This edition of Archaeology contains major topics in the academic curriculum for archaeology for students of various levels. Written in an engaging and concise style, it contains tons of research and breakthrough in the field of archaeology. 
This textbook is highly recommended for students who want to engage in excavation and digging expeditions in addition to the scholarly enterprise. Published by Cengage Learning, one of the most reputable scholarly publishers out there, this book promises to launch users' careers in archaeology within and outside university campuses. Cheap and affordable, this is one textbook that must be purchased for the love of archaeology.
Author(s):

Robert L. Kelly and David Hurst Thomas  

Publisher:

Cengage Learning  

Current Edition:

Paperback, 7th Edition (January, 2016) 

Pages:

512
3. Archaeology: Theories, Methods, and Practice
Written by renowned archaelogists with more than 50 years of combined experience, Archaeology: Theories, Methods, and Practice is the best academic resource that any students can have on the subject. It is recommended as the "most authoritative introduction to archaeology" and suitable for all classes of enthusiasts.
To make it more interesting, this textbook features the pioneering women in archaeology and covers indigenous archaeology from a deep perspective. The book includes InQuizitive for Archaeology, an adaptive learning tool that stimulates interest and academic excellence in the discipline. It is written in a simple language and explicit narrative to stimulate easy comprehension and group discussions.
Author(s):

Colin Renfrew and Paul Bahn  

Publisher:

Thames & Hudson  

Current Edition:

Kindle, 8th Edition (December, 2019) 

Pages:

N/A
4. Archaeology
This archaeology textbook contains everything there is to know about the discipline. Covering aspects of site excavation, studying human and animal remains, radiocarbon dating, museum exhibitions, and techniques used by renowned archaeologists, this textbook is the Bible of archaeology in all forms. 
A dedication section is dedicated to analyzing the historical perspectives of the discipline and archaeology that started in the 18th century to evolve into what it is today. The author noted that the textbook "conveys the excitement of new archaeological discoveries that appear on television or in newspapers while helping readers to evaluate them explaining the methods and theories that lie behind them."
The author draws heavily on his personal experience as an archaeologist in the field as well as his research and teaching methods to explain key concepts. The textbook has a new 4-color text design and color illustrations as well as additional 50 topic boxes. It also has a rich glossary and bibliography as well as various support materials that users can rely upon for assistance. This book comes highly recommended for everyone interested in archaeology.
Author(s):

Kevin Greene  

Publisher:

Routledge  

Current Edition:

Paperback, 5th Edition (May, 2010) 

Pages:

416
5. Introducing Archaeology, Third Edition
This is one textbook that "encourages students to critically examine the present by investigating the archaeological past." With tons of "updated instructor materials and student resources," this 3rd edition highlights the recent development in digital and public archaeology and even the socio-political contexts within which excavations can take place. 
The authors said it is an introductory-level material for students of archaeology, and that it introduces them to advanced concepts from one academic level to the author. It examines traditional elements of archaeology and analyzes the representations, inclusions, and diversities in the field. There is also a section that challenges the common misconceptions and misrepresentations portrayed by mainstream media. 
Author(s):

Muckle Robert and Stacey Camp  

Publisher:

University of Toronto  

Current Edition:

Kindle, 3rd Edition (November, 2020) 

Pages:

N/A
Final thoughts
These 5 best archaeology textbooks are recommended for students of archaeology and anyone interested in the discipline. They are academic and professional resources that are very comprehensive, feature the latest advances in the field, are filled with tons of color images and illustrations, and are authored by the greatest and best archaeologists in the discipline. And what's more, the textbooks are cheap and affordable, and they come with various online resources and in various digital formats.